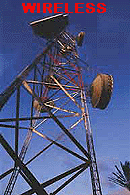 ---
---
Details of awards received by the Signpost are here.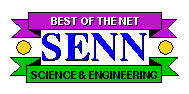 ---
All contents
copyright © 2007-9
Readout Publications
The Read-Out Instrumentation Signpost
Measurement, Control and Automation Resources throughout the World
---
---
WIRELESS

"The same pressures that led to 18th century developments are reasserting themselves in the collision of the two worlds of industrial and information technology." Thus starts an article in the November 2006 issue of ISA's INTECH magazine.
The excitement generated by the mention of the word "Wireless" at various user groups events, exhibitions and conferences bears witness to this. A quick search in the various automation organisation websites will quickly through up a myriad of information of various degrees and usefulness. We list a few of these resources here.

The Read-out signpost provides this page as a resource to various standards and articles as well as to some specialist companies in the field. If you are unable to locate a service you are looking below for please feel free to use the Google Search facility below

---

---


Pharmaatex 2007 beatured a Wireless Track - the presentations! 12th September 2007 Cork (IRL)

---

The Industrial Wireless Wars Jim Pinto in automation.com 16/10/2007.

---

Wireless and Networking Resources from ISA

---

Why go wireless? - Geoff Brazier answers questions o applications, pitfalls, & best Practices (Flow Control Network Nov. 2007).
| | |
| --- | --- |
| Wireless guide | Sorts through the confusing maze of technologies, standards and issues that is the current wireless landscape. With the help of Control's Editor in Chief Walt Boyes, you can discern the lay of the land and begin to figure out what wireless technologies - if any - are right for you. |
---
Last changes to this page: 25/52009
---
Resources

Industrial Wireless Centre Industrial wireless solutions can help to reduce manufacturing costs as well as improve safety, reliability and productivity. This Knowledge Center, from Control Magazine's web presence is designed to equip users with the information needed to get started in wireless, especially how to make choices that will migrate forward as the applications grow, as well as maintain investment as the technology continues to evolve.

Wireless enabled by HART Information on using wireless with HART including demonstrations!

Wireless industrial standard begins to take shape (Dick Caro, Control April 2007)

Look Ma, No Wires! Pharmaceutical and diagnostics companies switch to wireless for safety, compliance - Intech (January 2007)

Views on wireless! Andrew Bond, Industrial Automation Insider - (October, November, December 2006 and January 2007)

Mighty Handy! Wes Iversenm, Automation World (December 2006)

Wireless Growth Paradigms Jim Pinto, Automation World - (November 2006)

Plugging into Wireless an article by Gregory Hale, Intech (June 2006)

Wireless meshes with industrial automation - Adrian Tuck, INTECH (January 2004)

---

Wireless Technology for Process Manufacturing ARC's Five Year Market Analysis and Forecast through 2010 (16/8/2006)

---

About Wireless: 802.11 Wireless Standards

What Wikipedia says about 802.15.4

And what about ZigBee and Bluetooth or Z-Wave

---

Walt Boyes' Wireless Guide is possibly the most comprehensive listing/explanation/commentary on the subject.

Nick Denbow's Processingtalk Wireless Guide and Summary page

Experience

Wireless Applications Coming to Light (Jim Montague, Control Oct'07)
Wireless Pioneers Tell All some of the trials, tribulations and challenges faced by two early end-users of industrial wireless networking technology, along with some lessons learned and benefits gained. (Automation.com Oct'07)
The WiMAX Forum® comprises operators, component and equipment companies in the communications ecosystem.

---

Organisations

The Wireless Industrial Networking Alliance (WINA) is a coalition of industrial end-user companies, technology suppliers, industry organizations, software developers, system integrators, and others interested in the advancement of wireless solutions for industry.

---

Standards

WirelessHART "...the first open wireless communication standard specifically designed for process measurement and control applications."
Endorsement letter from Siemens, Emerson, ABB and E+H

ISA-SP100, Wireless Systems for Automation ISA Standard's Committee for Industrial Wireless

WiMAX is a standards-based technology enabling the delivery of last mile wireless broadband access as an alternative to wired broadband like cable and DSL.

HCF and ISA to Collaborate on Wireless Standards (21/9/2007)
Fieldbus Foundati on, HART and PROFIBUS Organizations Launch Wireless Cooperation Team! (27/9/2007).

---

Training

IDC Technologies Communications Courses include some on Wireless.
Here is a report on their Industrial Wireless & Ethernet Conference held in December'07 in Sidney. This includes the paper "The Nuts and Bolts of Industrial Wireless Communications."

PlantWeb University has useful courses about using Wireless technology in process automation applications. The new courses are available free through the PlantWebUniversity educational website.
The PlantWeb University is a resource of Emerson Process Management
---
We are indebted to one of our visitors for this insight:
"I was reading the article "From Attic to the Process Plant" in the latest "Read-Out Instrumentation Signpost", and wanted to call attention to another inventor-Nikola Tesla- who demonstrated wireless radio in St Louis 11 years before Marconi obtained his first patent. Tesla died in 1943 - a year before the US Supreme Court ruled in his favor in a patent case-Tesla versus Marconi, Case 309, June, 1944. Everyone honors Marconi, and I don't wish to minimize his accomplishments, but we should also acknowledge Tesla.
I must plead ignorance of Tesla's many contributions to our modern life until I read a series of articles about him last year. I would ask that you make mention of Tesla and encourage others to do a little research about him. He's an American treasure that should be acknowledged. I hope you see fit to publicize Tesla in the near future as we surely will be hearing more about the technology from Honeywell, Emerson, etc."
Wikipedia Nikola Tesla
See also Jim Talbot's article in January 2008 issue of Intech entitled Credit where credit is Due
---



The aerial - Dish and Omni - used in the Read-out Offices for wireless broadband reception and onward transmission
---