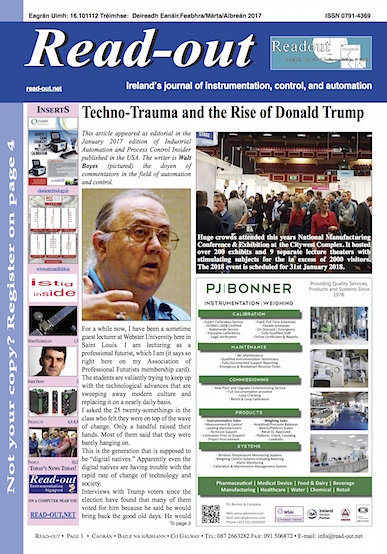 ---

---

---
Site Map












---
Details of awards received by the Signpost are here.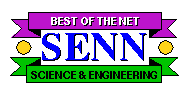 ---
All contents copyright © 2015 Readout Publications
The Read- Out Instrumentation Signpost
Measurement, Control and Automation Resources throughout the World
---
---
Automation News appears on our Facebook Page up to 24 hours earlier than on our news or home pages ! !
---
1/9/2015
Enclosure compliant with the embeddedNUC™ standard. - enclosures4U s now stocking the revolutionary Schroff embeddedNUC™ case which features an innovative "Flexible Heat Conductor" (FHC) integrated cooling solution and is compatible with 1U embedded NUC enclosures.

Component website reconstructed! - Foremost Electronics has just launched its completely rebuilt website. The company represents a number of key manufacturers of components for the electronics industry including MEC, Binder, ELMA, Pentair Schroff and Pentair Hoffman and FCT.

Semi-flexible cables. - The Cable Assembly division of Intelliconnect (Europe) Ltd, can now provide customers with its own brand of semi-flexible 0.085" (I405) and 0.141" (I402) cables designed to compete with Multiflex, T-Flex and Flexiform cables and suitable for industrial, security and test system applications

Slim DIN Rail PSUs. - Stadium Power has introduced two new high efficiency, slim-line DIN rail mounted power supplies.
Lúnasa 2015 August
31/8/2015
28/8/2015
26/8/2015
25/8/2015
24/8/2015
21/8/2015
20/8/2015
19/8/2015
17/8/2015
14/8/2015
13/8/2015
12/8/2015
11/8/2015
10/8/2015
7/8/2015
6/8/2015
5/8/2015
4/8/2015
Iúl 2015 July
---
---