---
---
---
---
---
Details of awards received by the Signpost are here.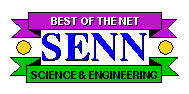 ---
All contents copyright © 2005-13 Readout Publications
The Read-Out Instrumentation Signpost
Measurement, Control and Automation Resources throughout the World
---
Your advert here!
---
Last changes to this page: 16/5/2013
---
Cyber-Security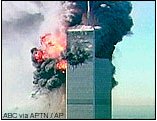 The events of September 11th 2001 focused our minds more than anything else on the vulnarability of our existance and the systems which govern everyday living and working.

One of the most fundamental changes in process industry today is the introduction of electronic documentation. One of the areas that has received great attention is the integriy of the information and we have a page which deals with this aspect especially in regards to 21 CFR Part 11. However in the aftermath of the attack on the Twin Towers in New York more attention has been payed to the security aspect of business, especial the vital areas of the utilities, water, electricity and fuel. There is also an examination of other industries, food and pharmaceutical production and their vulnarability to cyber attack, whether planned or accidental as the downloading of some virus or worm.
---
---
"On January 25, 2003, the SQL Slammer Worm adversly affected the Bulk Electric System controls for at least two entities. I believe the consequences of the Slammer Worm incident in January 2003 effectively point to the potential risk to the electric industry of inadequate cyber security."
Chuck Noble, Information Security ISO New England
Without doubt the most serious event in cybersecurity was the discovery of Stuxnet malware in July 2010 . Here, Stuxnet & process cyber security threat links, we have listed links to many sites of interest in the understanding of this development with suggestions as to how to protect control systems from its effects. At first thought to be an ordinary bug which had located a gap in protection in industrial software it quickly was recognised to be a worm directed particularly at industrial control systems. Perhaps the most shocking thing about this is not that it occured but that the vendors (and the users) by and large appeared to be unprepared!
What is a Computer virus?
A computer virus is a programme or software with a set of coded instructions to carry out the desired disorder and destruction, as also to replicate it. Though non-living and artificially created, the computer virus has marked similarities with its biological counterpart, and hence the name. Both forms of viruses contain coded instructions to carry out a set of activities, when certain specified conditions are met. Each computer virus has its specific signature. Both of them invade and replicate only in a host. Both of them can be detected and "vaccines" can be prepared. The creators of computer viruses are knowledgeable human beings, sadly displaying a sadistic desire to have fun at the cost of serious PC users at best or with serious political, vengeful or other malicious motivation.
What is a worm?
A program or algorithm that replicates itself over a computer network and usually performs malicious actions, such as using up the computer's resources and possibly shutting the system down.

---
Cyber Security in I&C