---

White paper on the use of logic Solvers in tank overfill protection systems - Moore Industries-International has released a technical white paper exploring the possibilities available to designers of Safety Instrumented Systems (SIS) using logic solvers as part of a tank overfill protection system.

Global distribution of components - Arcol Resistors is increasing the availability of their power and specialist resistor range worldwide through closer cooperation with RS Components, widely recognised as the world's leading high service distributor of electronics and maintenance products.

Interface board for industrial LCD monitors - Ginsbury has announced the introduction of the Digital View DD-1920-Dual-DVI interface controller. Designed and developed for industrial LCD monitor applications and high reliability display systems, the new DD-1920-Dual-DVI controller supports LVDS LCD panels up to 1920 x 1200 resolution.

Level radar range! - Invensys has introduced its Foxboro Eckardt™ LevelWave Radar Series measurement solution for liquids, including corrosive, sticky or difficult media.

Hannover goes to Canada! - For the first time in its company history, Deutsche Messe AG will organize an event in Canada. Hannover Fairs USA, Deutsche Messe's U.S. subsidiary, have established the Canadian Wind Energy Conference Partnership with with the Canadian Wind Energy Association (CanWEA), in which Hannover Fairs USA holds a majority share.

Source measure units range expanded - Two new instruments have been added to the Yokogawa GS610 and GS820 family of source measure units.

Modular power supplies - Gresham Power Electronics has announced the availability of its BL series of 200W pluggable, hot-swap, modular power supplies.

technical division symposia announced!

- The International Society of Automation (ISA) has announced the dates, locations and Call for Papers (where applicable) for its technical division symposia for 2014.

Automation partnership agreement for Canada - ACM Facility Safety and Autopro Automation Consultants have established an integration partnership agreement focused on providing real-time risk visualization solutions to process industries in Canada.

Operator Interface Solutions for the Industrial Internet - The first product in GE Intelligent Platforms' new line of Operator Interface (OI) solutions designed specifically to take advantage of the Industrial Internet has been announced. QuickPanel+ integrates process control, view and an option to run an embedded data historian with the latest touchscreen technology to provide the high performance, connectivity and user experience expected in today's increasingly connected world.

Integrated industrial solutions for the smart factory! - At Southern Electronics, Harting will feature its comprehensive range of integrated solutions for the smart factory of the future under the broad heading of "the fourth industrial revolution".

Fast, easy, flexible: USB 3.0 board level Cameras - Baumer further adds on the MX camera series by the fast USB 3.0 interface and additional performance features, increasing added value for users.

Flexible, lightweight, precise climate control from Rittal - Rittal's thermostatic electric cooler offers flexible and lightweight cooling for a heating solution that offers precise climate control.

Profinet protocol added to automation system platform! - Bus protocol with drop-in migration interface now in DeltaV™ system widening motor centre, variable speed drive options and adding redundancy for high availability application.

Highspeed cameras for high speed attempt! - Stemmer has delivered a four camera system for testing on Bloodhound as the engineering team continues to develop the vehicle for its world land speed record attempt.

Too much stock for maintenance, repair and operations? - Lean Engineering and Training Consultancy MCP reports that its spare parts and materials' management audits show average scores of around 55% when compared to world the class benchmark of at least 75%!

Hygrometer exceeds the specifications! - Recent tests carried out on Michell's Optidew Chilled Mirror Hygrometer confirm that it meets the Code of Federal Regulations for Engine Testing: an essential requirement for any instrument used for emissions testing in the US and many other regions.

Keyance static eliminators! - Keyence's comprehensive range of static eliminators offers significant benefits. Featuring a differential method that eliminates the need for adjustments, they produce oppositely charged ions and create a high-precision ion balance.
pot.ie/2013/11/power-modules-utilise-split-output.html">Power modules utilise split output topology for superior dynamic behavior! - The body diode reverse recovery charge of a SiC MOSFET from Vincotech, is lower than that of an Si MOSFET, but still not as beneficial as with SiC Schottky diodes.

Design elements content package! - New "PAS-X MBR Design Elements" Content Packages based on industry best practice / process-specific and fast MBR creation for pharmaceutical production

Alarm Suite helps plant operators identify & address important automation alarms! - Honeywell has just unveiled its new DynAMo™ Alarm Suite, an advanced alarm management software that reduces the overall number of alarms while helping operators focus and respond to those most critical.

Inline systems for programming & test - New features in the RAPIDO™ multi-site inline production system family for high-speed in-system programming and board test based on the latest Embedded System Access (ESA) technologies have been made available by Goebel.
---

---
If you put in a link to the Instrumentation Signpost you are entitled to a free listing in our Reciprocal Links page.
---
---
---



5/12/2013 to 6/12/2013
Limerick (IRL)

---
ISA Automation Conference and Exhibition
"Experience the Future"
7/12/2013 to 11/12/2013
Damman (Saudi Arabia)

---
Basic Instrumentation School
E+H Training
9/12/2013
Mobile (AL USA)

---



9/12/2013 to 10/12/2013
Limerick (IRL)

---



9/12/2013 to 11/12/2013
Limerick (IRL)

---
Basic Instrumentation School
E+H Training
10/12/2013
Chalfont (PA USA)

---



12/12/2013 to 13/12/2013
Limerick (IRL)

---
ISA Technical Tour
Training
16/12/2013 to 20/12/2013
Barkesfield (CA USA)

---
Integration of Enterprise and Control / ISA95
Training
16/12/2013 to 17/12/2013
Eindhoven (NL)

---



16/12/2013 to 18/12/2013
Limerick (IRL)

---
Training ISA 95

16/12/2013 to 17/12/2013
Eindhoven (NL)
Contact
---
Batch Control ISA88
Training
18/12/2013 to 20/12/2013
Eindhoven (NL)

---
Training ISA 88

18/12/2013 to 20/12/2013
Eindhoven (NL)
Contact
---
"Industrial Automation Security / ISA99 "
Training
19/12/2013 to 20/12/2013
Eindhoven (NL)

---
Training ISA 99

19/12/2013 to 20/12/2013
Den Haag (NL)
Contact
---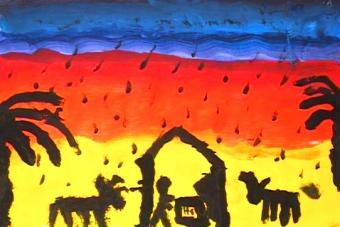 ---

Siemens presentations - Siemens Industry Automation Division at SPS IPC Drives 2013.

Profibus presentations - This is a selection of releases presented by ProfiBus at the SPS/IPC/Drives show.

Air cushion plates for fast and reliable transport - Festo has launched its new ATBT air cushion plates, which are the first choice for fast and gentle transporting of flat panel displays and photovoltaic substrates, as well as cell packs for electro-mobility.

New member for security alliance - Japan's Control System Security Centre (CSSC, President Dr. Seiichi Shin) has joined the ISA Security Compliance Institute (ISCI) as an Associate member.

Vortex flowmeter range - The Rosemount 8600 Utility Vortex flowmeter is an expansion of Emerson's vortex flowmeter family. Optimised for clean fluid and steam in utility applications, the new flowmeter is available in standard and multivariable versions.

In-line vial measurement - To provide high-speed, high-accuracy inspection facilities for production of a new range of vials, Capitol Europe has opted for Keyence optical micrometers in the TM-3000 series.

USB to CAN - HMS brings a reworked version of the extremely successful USB-to-CAN interface to market under the IXXAT brand.

Dream partner in productivity! - Ocean Data Systems was recently presented the Invensys 2013 Productivity Partner Product of the Year Award.

Servo motor drives - At SPS/IPC/DRIVES, Metronix has announced a new range of servo motor drives that provide automation builders with an outstanding new combination of capability and economy.

Automation in India! - Automation 2014, the largest solutions-based showcase of automation technologies in India is scheduled for Mumbai (IND) from the 15th to the 18th October 2014.

Scada software expanded for plant-specific analysis of individual KPIs - Siemens Industry Automation division has expanded the Simatic WinCC V7.2 Scada software with the optional WinCC/PerformanceMonitor package for calculating and analyzing plant-specific key performance indicators (KPIs).