---

BSc Degree in Process Instrumentation and Automation now recruiting.

- A new BSc Degree in Process Instrumentation and Automation in the Institute of Technology Blanchardstown (ITB IRL) is kicking off in September. This is an innovative new "Learn + Work" progamme designed in consultation with industry to deliver work ready graduates to the process and manufacturing sectors.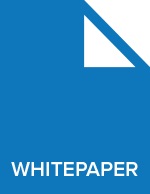 Unemployment, Automation and Manufacturing 2018 - How will we go about filling the control system engineering positions we as an industry need to fill? Here's a look at the issue and some ideas about overcoming it. (Bill Pollock of Optimation Technology Inc discusses this global challenge in Automation World).

Zoned Safety Valve Island. - Emerson has introduced the ability to integrate multiple safety zones within a single ASCO Numatics™ Series 503 valve island. This enables the creation of up to three independent electro-pneumatic safety zones, while also allowing independent non-safe sections to co-exist within one valve island assembly.

Retro enclosures! - Two new ranges of desktop enclosures from Hammond Electronics are now available from JPR Electronics . Their retro styling offers manufacturers of high-end hi-fi equipment, audio, broadcast, set-top boxes and other consumer products as well as industrial instrumentation an alternative to conventional cases in applications where appearance can be as important as function.

Automated testing of multi-fibre connectors. - Laser Components recommends the new MPO switch from VIAVI Solutions for quick and easy OTDR testing of MPO multi-fibre connectors.

Ambient gas analyser distributorship. - Air Monitors has been appointed as Ecotech's official distributor in Britain. Ecotech is a global leader in the manufacture of environmental monitoring instrumentation, including the highly regarded and MCERTS certified, Serinus® range of ambient gas analysers.
Follow the happenings at NI Week on twitter using #NIWeek

UHD power supply unit! - The OF(M)225 Series of open frame switching power supplies, from Gresham Power Electronics, utilises a highly advanced circuit topology to deliver 225 Watts with fan cooling and 120 Watts convection cooled in an industry standard package that has a 2.00 x 4.00 inch footprint while being just 1.0 in. high (50.8 x 101.6 x 25.4mm).

Indication in the round! - andersDX has launched a new range of larger high performance circular displays of 3" and 4.2" diameter, aimed particularly at automotive, industrial and marine dashboards. The new displays complement andersDX existing range of TFT, PMOLED and OLED modules of just over 1" diameter, which are aimed at wearable applications.

Stars in security! - Endress+Hauser has become the first industrial company to obtain the StarAudit certification. The Industrial Internet of Things (IIoT) offering of the measurement instrumentation specialist was given four-star certification by EuroCloud. Within the framework of the certification, all areas that are relevant for the collection of data in cloud-based applications were reviewed.

Digitized railway! - Meeting the need for secure and reliable data connection to support railway digitisation, Westermo has launched a range of compact data networking products for onboard and trackside applications. In addition to rail applications, these devices are very well suited for deployment in other industries with severe operating conditions and tough environments, such as mining.

Digital signal measurement. - The MX460B-R digital measurement module from HBM, is the latest addition to its rugged and flexible SomatXR Data Acquisition System.

NDT in smaller pipes. - Ashtead Technology has added the Phoenix Bracelet Scanner and the latest custom phased array probes to its fleet of rental NDT instruments as a response to an increased demand for the ability to inspect smaller diameter pipes.

Din Rail PSUs. - Two new high quality Din Rail Power Supplies have been announced by PULS Power. They feature an integrated high efficiency MOSFET based decoupling function facilitating N+1 redundant operation without an external decoupling unit or use of inefficient "OR-ing" diodes.
---

---