---

Temperature sensing for motorsports and automotive R&D. - The IRN2-C linear analogue & digital infrared sensor from Variohm EuroSensor, provides a 4-20 mA output over a standard temperature range of -30 to + 220 °C in a compact M12 x 34 mm sub-miniature housing.

Partnership supporting Industrie 4.0. - Aegis Software has announced their partnership with SEICA Italy, a global supplier of intelligent automatic test equipment and selective soldering systems, consolidating Aegis' and Seica's mutual vision to support Italian and EU government-driven environment sustainability and Industry 4.0 digitalization initiatives.


Tom Van Gaal is Business Line Manager for Atlas Copco Ireland's Compressor Technique Service division.


Reducing electric vehicle test development times. - Major automotive manufacturers like Subaru are using National Instruments (NI) hardware-in-the-loop (HIL) technology to simulate actual road conditions for electric vehicle testing, eliminating environmental factors to reduce test time and costs.

Helping ensure hazardous waste is safe. - Tabib Toxic Waste Services Ltd has purchased a second Tiger handheld photoionisation detector (PID) from Ion Science – leading specialist in gas detection instrumentation for global occupational health and environmental monitoring applications – to ensure the safe export of hazardous waste from a new hazardous waste transfer station in Israel.

Methane detection in mines. - The most common source of mining accidents, particularly in coals mines, is an explosion of methane gas. Methane is a colourless, odourless gas which is trapped in mines as part of the coal formation process. As coal is formed from compressed plant matter methane is produced as a by-product then, when rocks are excavated, methane is released into the local atmosphere with potential deadly consequences. One sensor range that is suited to the critical safety issue of detecting methane outgassed from mines is the Guardian NG series from Edinburgh Sensors.

Are process control & automation systems secure?

- The growing threat from Cyberattacks on the control systems running manufacturing plants and critical infrastructure is not going away. ISA Ireland - Conference on Cybersecurity for Process Control and Automation Systems, Cork, Ireland. 13th April 2018.

Measuring high pressure in hydraulic & pneumatics systems. - To measure high pressure in hydraulic and pneumatics systems or highly dynamic pressure measurements in shock tubes or blast tests, Kistler Instruments has the answer.

Eight years of growth. - Kamstrup has posted a record-breaking turnover for the 8th consecutive year, reaching a total of DKK 2,1 billion (EUR €282 million) for 2017. The pre-tax profit reached DKK 311 million (€42 million) according to its annual report just published.

Digital room sensors. - The EE10 room sensors from E+E Elektronik measure accurately the relative humidity and temperature in commercial and residential buildings.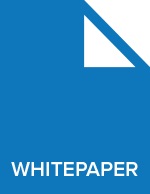 Paper on IoT published. - This white paper, Assuring Communications Quality of IoT Devices, from Anritsu discusses, wired and wireless communications, differences in standards and quality requirements.

Router & data gateway supports MQTT. - The IIoT gateway – eWON Flexy (all models including the new Flexy 205) from HMS, now supports Message Queue Telemetry Transport (MQTT) protocol – a simple and lightweight messaging protocol aimed at minimizing network traffic and device resource requirements.

Transducers enable true RMS measurement. - Knick have defined a completely new class of AC/DC transducers for true RMS values with the announcement of their series P 43000 TRMS AC/DC high voltage transducers. Input values range from 100 mA up to 5 A AC.

New standard in miniature connectors. - The new Han® K32/55 from Harting sets new standards in the miniaturisation of rectangular connectors. With a combination of 32 power and 55 signal contacts for use in size 10B housings, this new addition to their Han-Com® product series offers exceptional contact density to save customers both time and money.
---

---

During the period that the United Kingdom of Great Britain and Northern Ireland are working through their exit from the European Union (EU) we will endevour to bring items of particular interest and/or relevence to the automation sector in the process.
---

---
PhotoMechanics 2018
International conference on full-field measurement techniques and their applications in experimental solid mechanics.
20/03/2018 to 22/03/2018
Toulouse (F)

---
Amper 2018
26TH INTERNATIONAL TRADE FAIR OF ELECTROTECHNICS, ELECTRONICS, AUTOMATION, COMMUNICATION, LIGHTING AND SECURITY TECHNOLOGIES
20/03/2018 to 23/03/2018
Brno (CZ)

---
MACH 2018
"THE UK'S PREMIER MANUFACTURING TECHNOLOGIES EVENT"
9/04/2018 to 13/04/2018
Birmingham (GB)

---
Smart Systems Integration
Conference & exhibtion
11/04/2018 to 12/04/2018
Dresden (D)

---


Yokogawa Training Course
12/04/2018
Dublin (IRL)

---


ISA Ireland Section Conference
13/04/2018
Cork (IRL)

---


 'Engineering a Region: Infrastructure, Industry and Innovation'
13/04/2018
Limerick (IRL)

---
PEMD 2018
The 9th International Conference on Power Electronics, Machines and Drives
17/04/2018 to 19/04/2018
Liverpool (GB)

---
ISA Analysis Division Symposium
ISA Training & Conference
22/04/2018 to 26/04/2018
Galveston (TX USA)

---
Control
"32nd International trade fair for quality assurance"
24/04/2018 to 27/04/2018
Stuttgart (D)

---
---

Connecting, communicating and creating in Netherlands.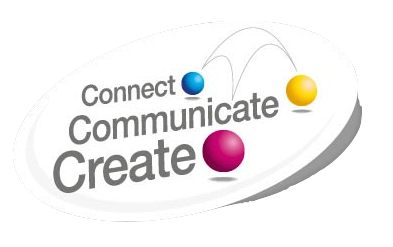 - The size of the Emerson User Group Exchange this year was in marked contrast to the Brussels meet in 2016 which was overshadowed by the terrible terrorist attacks in that city only three weeks earlier which presented transport difficulties. This time there were over one thousand six hundred delegates filling the huge hall of the Hague Convention Centre. These are our impressions.

Controlled monitoring and control of transformers. - To address the needs of the energy automation sector and in the context of digitization, Camille Bauer is introducing higher-performance variants of the CENTRAX CU3000 and CU5000.

Solderless connectors. - Intelliconnect (Europe) has introduced a range of cost effective 2.9mm connectors providing solderless attachment to 0.085"(RG405) and 0.141" cables. System designers will find the main advantages of these connectors are faster assembly time, repeatability and performance and they also provide field replaceable connectivity.

Silica particles for chromotography. - Nanologica AB has entered into a service agreement with global contract development and manufacturing organisation (CDMO) Sterling Pharma Solutions for the large-scale production of silica particles.

Automation systems facility in Cork expands.

- A new €7.4 million software development centre in Cork (IRL) has been opened by Pilz. The opening of this state-of-the-art facility coincides with the 20th anniversary of the company's presence in Ireland.

Multifunctional DC energy meter. - Camille Bauer's SIRAX BM1450 multifunctional DC energy meter is designed for the measurement and monitoring of DC systems. With four independent channels and multi channel support, it is ideal for bidirectional voltage and current measurement.