---

Acquisition enhances software capabilities & new technologies. - Emerson has acquired ProSys Inc., a global supplier of software and services that increase production and safety for the chemical, oil and gas, pulp and paper, and refining industries. By building intuitive processes for plant operators, these solutions make everything from everyday operations to responding during abnormal situations easier.

CO2 probe resistant to contamination. - The digital EE871 probe from E+E Elektronik measures CO2 concentrations up to 50,000 ppm (5 % CO2). The compact probe is now available with a special filter cap which ensures high accuracy and long-term stability in H2O2 contaminated environment.

Weighing in packaging! - As part of its series of free informative webinars, HBM has announced the date of its latest session, "Precise Weighing in Your Packaging Machine", scheduled for February 21st 2018 at 10am (GMT).

How do you care for your asset! - A free, on-line, Operator Asset Care Survey, from the MCP Consulting Group, offers manufacturers the chance to list their current practices in a scored Agree/ Disagree survey.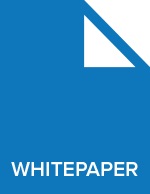 ICS Cyber Security study. - Bedrock Automation's 20-page paper, Securing Industrial Control Systems - Best Practices, covers the threat landscape and presents a holistic approach to defending it, including assessing risk, physical security, network security, workstation and server security, as well as the fundamentals of OSA.

Features that accelerate process manufacturing insights recognised. - Seeq Corporation has announced the release of its first update to the Seeq software application in 2018, staying on plan to provide four new releases each year. This is the eighth release of Seeq software in just the past 24 months, driven by input from customers expanding their use of Seeq.

Ultra-Fast USB load cell interface. - DSCUSB-FQ Fast USB Load Cell Interface from Applied Measurements, promises high speed readings of 4800 samples per second.

EMC filter. - Schaffner has introduced a new series of single-phase filters. The new high-performance filters are an extension to the standard variants of the FN 2070 series and are designed to meet the highest performance demands for single phase filters.

Digital charge amplifier. - Kistler's Type 5074A charge amplifier breaks new ground in industrial charge amplifier technology for the Industry 4.0 era. This unit is currently the only piezoelectric sensor amplifier on the market that offers communication based on real-time capable Industrial Ethernet.

Sponsored skier at top of her game! - Gresham Power Electronics sponsored skier, Nicole Shering, has had a very successful year competing on indoor and outdoor surfaces. During this season, Nicole took part in 28 individual races on indoor and outdoor surfaces and she was U18 female winner in 20 of them and overall fastest female in 18 of the races, which is quite some achievement. She will go into the start of the 2018 season in April as the athlete that everyone now wants to beat.

Ensuring pure air in Scottish towns. - North Ayrshire Council operates a fixed continuous air quality monitoring station (AQMS from Air Montors) in Irvine High Street which supplies data to Scottish Air Quality website.

Distributorship of the year. - Anglia Components has been named Regional Distributor of the year 2017 by Panasonic. The award recognises Anglia's strong sales performance and investment in Panasonic's product range.

Compact alternative for linear measurement. - Novotechnik's TFD-4000 series short-stroke linear transducers, from Variohm, are an ideal and economic solution where minimal size, high environmental protection, extremely long life and high reliability are key factors for medium to high-volume OEM position control applications.

Mission critical! - A new book, Mission-Critical Operations Primer by Steve Mustard, has been published that highlights the increasing industry importance of and growing career opportunities in mission-critical operations fields.

Partnership provides remote monitoring & control in Ethernet & Wireless for IIoT. - Acromag has announced a strategic partnership with Ctek, Inc. to offer complete monitoring and control solutions for customers to manage their remote assets.

Train derailment prompts contaminated land investigation. - On March 30th 2015 a long freight train, transporting a variety of goods including lumber and chemicals, wound its way through the state of Mississippi (USA). At around 5pm, part of the train failed to negotiate a curved portion of the track in a rural area near Minter City, resulting in the derailment of nine railcars, one of which leaked chemicals onto agricultural farmland and woodlands.

Secure Remote Access for Dummies. - HMS Industrial Networks has released the book "Secure Remote Access for Industrial Machines for Dummies," eWON® Special Edition.
---

---

During the period that the United Kingdom of Great Britain and Northern Ireland are working through their exit from the European Union (EU) we will endevour to bring items of particular interest and/or relevence to the automation sector in the process.
---

---


Workshop
26/01/2018
Dublin (IRL)

---


Conference & Exhibtion - use #MSC18
31/01/2018
Dublin (IRL)

---
ISA-Beamex Webinar
How to Document Safety Instrumented Systems Inspections and Tests
31/01/2018


---
Southern Manufacturing & Electronics
Incorporating AutoAero
6/02/2018 to 8/02/2018
Farnborough (GB)

---


Yokogawa Training Course
8/02/2018
Cork (IRL)

---
22nd Annual ARC Industry Forum
Digitizing and Securing Industry, Infrastructure, and Cities
12/02/2018 to 15/02/2018
Orlando (FL USA)

---


Organised by Engineers Ireland
24/02/2018 to 2/03/2018
IRELAND

---
Smart Manufacturers Leaders Summit

27/02/2018 to 28/02/2018
Munich (D)

---
Industry 4.0 Summit
Conference & exhibtion
28/02/2018 to 1/03/2018
Manchester (GB)

---
---
---

Connectors award! - Electrical and Electronic component manufacturer Harting has awarded Northern Connectors, a British distributor of industrial cable, connectors and components, with its Specialist Distributor of the Year Award of 2017.


Brian Curtis, I. Eng., LCGI, a long time member of the Ireland Section, is 2018 Society President of The International Society of Automation (ISA).

Utra-compact high specification laser sensor. - A new matchbox-sized 2D laser triangulation sensor from RIFTEK, represented in Britain by Ixthus Instrumentation Ltd, combines a choice of red or blue laser sources with a power output of 0.95 mW for measurement ranges up to 500 mm and linearity to 0.05% of range.

Abnormal power events. - The new PQView 4 software, from Electrotek Concepts®, provides utilities with a platform to track and identify abnormal power quality events. PQView 4 offers the most advanced approach to fault detection and characterization of power quality anomalies on the utility's distribution system.

Leaders in Industrial IT. - Emerson has been named the 'Industrial IoT Company of the Year' by IoT Breakthrough. The award recognises Emerson's extensive innovation and leadership in driving Industrial Internet of Things (IoT) technologies and strategies for customers in manufacturing industries, including oil and gas, food and beverage, chemical, life sciences and others.

Planning for water & waste! - Krohne has renewed the "Planning Tool for generation of tender documents for industrial process measurement". The free online tool for easy compilation of tender documents for process instrumentation now features a new user interface for fast and easy navigation.

Robotic puncher! - The Moorebot Zeus Battle Robot from Pilot Labs, takes robot fighting to an entirely new level! The most sophisticated and powerful fighter robot on the market features 22 motors, wireless control and customizable design - perfect for the serious gamer and robot fighter hobbyist 25KG punch can demolish its opponents.

MES software rebuilt from ground up! - Version 7.0 of Lighthouse Systems' Shopfloor-Online MES Software has been announced. The new application delivers a completely new user experience, with increased configurability, enhanced analytics and reporting functionality.

Progressing the digital oilfield! - Endress+Hauser has aligned partnerships with Angus Measurement Services, TechnipFMC and its Authorized Service Provider, Vector Controls. The automation companies will collaborate to bring added value to the oil and gas industry, assisting customers with transition to the digital oilfield.

Irish automation professionals honoured. - The ISA Ireland Section Honours and Awards for 2017 was held in the august chambers of the Senior Common Room at University College Cork in December.

Load cell digitizer. - The compact DSC-USB interface, from Applied Measurements, is designed to convert strain gauge transducer signal into a digital output direct to the PC via the USB port.

Rugged tablet PC. - Rugged tablet PC by Endress+Hauser is ideal for commissioning and maintaining field instruments in hazardous and non-hazardous locations.

Virtual Reality implementation. - Last December the Ireland Section of ISA recognised this project as worthy of their Innovation Project Award. It was adjudged to have met the criteria for this award: "To recognise a project which has made a significant contribution to the advancement of industry in Ireland through the use of Automation Technology." This project was entitled: Virtual Reality implemented as a design review tool on 'Foundry of Future Project'

Strip to measure level! - This self-adhesive, capacitive sensor head with IP 64 protection for non-contact, continuous level detection on non-conductive vessel or pipe outer walls made of glass, plastic or ceramic is a useful instrument from Balluf.