---


Excellence in engineering! - Engineers Ireland is calling on engineers and engineering organisations nationwide to submit their entries to the Engineers Ireland Excellence Awards, held in association with ESB. Deadline for entries is 15th September 2018.

Force economically. - HBM offers a flexible solution for economical acquisition of large compressive forces with their new C6B force transducer,. The sensor is cost-effective and specially designed for rugged and dynamic applications.

Interoperable, standardized and vendor-neutral drive interface for time-sensitive networking - Drive profiles free the user program from device-specific details. The more versatilely and comprehensively a drive profile can be used, the greater the benefit. With six application classes for PROFIBUS and PROFINET topologies, PROFIdrive covers a very wide range of applications.

Monitoring CO2 Concentrations in Pig and Poultry Processing - Over recent years, there has been increasing concern for raising animal welfare standards in pig and poultry processing and the meat processing industry as a whole. This covers not just the animal's environment and diet but also the procedures used in the slaughtering process. Edinburgh Instruments have recently published this article on this topic.

Calibration service. - Laser Components is offering a comprehensive calibration service for fibre optic light sources, optical power meters and OTDRs from AFL, Greenlee, OptoTest and Viavi – and also, upon request, for devices from other manufacturers.


Is your business prepared for Brexit? - The Brexit Loan Scheme provides more accessible and competitively priced finance for eligible Irish SMEs.

Crawling to safer pipelines! - Ashtead Technology's recent move to new larger, modern facilities has enabled the development of a dedicated service/repair centre for the iPEK range of pipeline inspection equipment.

Raising elevator performance! - Control Techniques' E300 elevator drives have been selected for a major hospital modernisation programme in Mexico that will eventually see hundreds of new lifts installed across the country. Carlos Silva SA – a Barcelona-based elevator control specialist – won the tender to supply 50% of the elevator control systems required in the first phase of the modernisation programme.

Software options support 5G NR analysis. - Anritsu Corporation has announced the release of software options for the Signal Analyzer MS269xA series that provide support for measuring the RF Tx characteristics of fifth-generation (5G) mobile communications base stations and terminals.

British Pharma industry expresses real concern - According to the British pharma trade body, a "no deal" scenario is still very much on the cards as negotiations drag on and the Brexit deadline next March draws ever closer. There are still unanswered questions as to how medicines regulation will operate during Brexit.

Smart sensor for the IoT. - Generating, transporting and processing information are central tasks in the Industry 4.0 environment. The basis for all the information is intelligent sensors which provide the required input. With the Balluff BOS 21M ADCAP they have a newly developed optical multifunction sensor, the BOS 21M series.
---

---

During the period that the United Kingdom of Great Britain and Northern Ireland are working through their exit from the European Union (EU) we will endevour to bring items of particular interest and/or relevence to the automation sector in the process.
---

---
7th EuCheMS
Chemistry Congress
26/08/2018 to 30/08/2018
Liverpool (GB)

---
13th International Conference on Advances in Experimental Mechanics
 The Exhibition of Experimental Mechanics organised by the British Society for Strain Measurement(BSSM)
29/08/2018 to 31/08/2018
Southampton (GB)

---


XXII World Congress of the International Measurement Confederation 
3/09/2018 to 6/09/2018
Belfast

---
Using the ISA/IEC 62443 Standards to Secure Your Control Systems (IC32)
ISA Training
3/09/2018 to 4/09/2018
Bracknell (GB)

---
ICEC27-ICMC 2018
The 27th International Cryogenic Engineering Conference and International Cryogenic Materials Conference
3/09/2018 to 7/09/2018
Oxford (GB)

---
Semicon Taiwan
Manufacturing supply chain for the electronics industry
5/09/2018 to 7/09/2018
Taipei (TW)

---
Import/Export/FDI Conf & Expo
Preparing for Brexit- Understanding the Key challenges and Opportunities.
5/09/2018
Dublin (IRL)

---

Standing the heat! - Harting's new Han® High Temp range of connectors now supports the flexibility of applied connectorisation in the harshest environmental plant conditions. As a result, reduced wiring complexity means that such an installation can be optimised and maintenance costs reduced.

Tiny sensors. - Laser Components can now provide custom ball lens profiles on the end faces of silica fibres. The plasma-based CMS process with ring-of-fire technology supports fibre diameters of 200, 365, 400, 550 and 600 μm, including other diameters within the limits of the equipment.

Power take-off torque monitoring. - Applied Measurements has supplied a DTD-P 100Nm parallel shaft torque sensor fitted with an ICA4H miniature load cell amplifier, calibrated to UKAS traceable standards and sealed to IP68 to allow complete submersion for use on a SeaPower Platform. This extracts energy from deep water ocean waves by reacting to long prevailing wavelengths in high resource sites.

Celebrating Excellence in Automation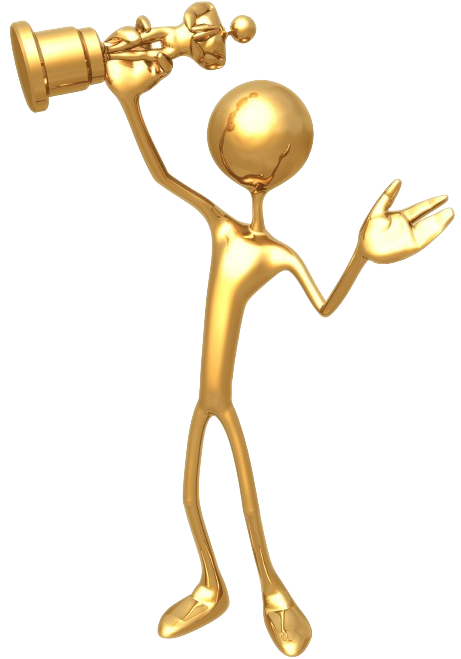 - The International Society of Automation (ISA) has announced those members elevated to the distinguished membership grade of Fellow and the Celebrating Excellence Award honorees for 2018, including Member's Choice honorees chosen by their peers. Award presentations will be made at the ISA Honors & Awards Gala on 14 October 2018 in Quebéc (CDN).

Absolute positioning system. - The PXV 2-D absolute positioning system from Pepperl+Fuchs sets new performance benchmarks when it comes to reliability and handling. With its large reading window, the system keeps a sufficient number of codes in view, even in relation to track switches and changes to the code tape. Precise positioning is guaranteed at all times.

System integrator acquires industrial digitiser. - The technology company Protacon has acquired ARROW Engineering Oy, which specializes in improving the productivity of the manufacturing industry through digitalisation and visual management. With the acquisition, the parties will be able to continue to offer new types of services to their current customer base.

Centralised water information management. - The State Government of Rajasthan has entrusted Yokogawa with the implementation, operations, and maintenance of a centralised, integrated water information management system (WIMS) in Jaipur, the state capital, as part of the Smart Cities Mission.


Predictive maintenance service. - Alpha Drives Ltd is offering a new service in Ireland with their gearbox partner Flender. The new DX500 smart sensor, part of the Diagnostex product series, is a plug & play solution for measurement of vibrations and temperatures on the gear unit and notifies the system operator of irregularities by app immediately via smartphone or tablet
---