---

Dual-mode wireless gateway. - Emerson has announced a new dual-mode wireless gateway which supports both IEC 62951 WirelessHART® and ISA100.11a industrial wireless communications standards.

Wireless area gas monitor approved to INMETRO standards. - The BM25 & BM 25 Wireless area gas monitor, from Tyco Gas & Flame Detection, have been INMETRO (Brazil) approved as per governmental regulation n°179-2010 and has received certification N°15.0200 X.

Early-bird registration deadline for WWAC. - The deadline for early-bird registration for the 2017 ISA Water/Wastewater and Automatic Controls (WWAC) Symposium has been extended to 1 July 2017. The original deadline was 15 June 2017.

Modular cable interface. - Harting has developed a new compressed air module to meet the increased demands on pneumatic interfaces in flexible production processes.

The Grandmother retires! - After almost 20 years of reliable service a Gasmet FTIR multigas analyser has finally been retired. The instrument, which is a Gasmet 9540 was purchased at the end of the last century by VTT, the Technical Research Centre of Finland.

Free chlorine analysis. - Free Chlorine Analysis Systems, compliant to EPA Method 334.0 have been introduced by Endress+Hauser.

Extensometer for vehicular safety applications. - The VPG Transducers brand of Vishay Precision has announced the global market introduction of its Model 182 extensometer, a specialty high-performance strain gage-based force sensor, expressly designed for industrial, EN15000 and EN280 compliant off-highway vehicle and equipment safety applications.


- Martin Jones of JT Limited is to discuss the development of competency after the Piper Alpha Disaster in 1988 at a technical meeting of the Ireland Section of the International Society of Automation (ISA). The meeting is scheduled for Rochestown Park Hotel, Cork Wednesday 12th July 2017, 19:30pm.

DP Transmitter on very long train! - ADZ NAGANO develops and manufactures pressure sensors and transmitters that meet the highest industrial requirements for standard and specialist applications ranging from mobile machinery to aerospace equipment. Represented in Britain by Variohm EuroSensor, ADZ is especially active in technologically demanding projects such as the following railway braking application that call upon its considerable expertise to solve unusually challenging tasks.


- The invitation was interesting, and challenging. "Future.Now – Developing the Life Sciences Landscape Together" was an arresting title. It was a co-operative event between National Institute for Bioprocessing Research and Training (NIBRT) and Emerson. Our impressions!

Living on the Edge! - This "On-demand" webinar has Craig Resnick of the ARC Advisory Group and Jason Andersen of Stratus Technologies discuss new techniques for protecting data in the Era of IIoT.

Ready for the floods? - Nigel Grimsley, Managing Director of OTT Hydrometry is urging those responsible for flood prevention and management to take action this summer to ensure they are protected before the arrival of severe weather.

New blog launched directed at the pharma sector. - Digital channel for experts to exchange ideas on current solutions and forward-looking topics affecting pharmaceutical and biotech manufacturing instituted by Werum.

Torque transducer. - The T22 torque transducer, from HBM, is now available with three new nominal (rated) torques of 0.5 Nm, 1 Nm and 2Nm, making it a cost-effective and flexible solution.

British manufacturers plan for transition from Europe. - The engineering equipment manufacturers' taskforce - EURIS* - believes that a 5 year transition period for the full implementation of Brexit is necessary to minimise economic disruption to British manufacturing companies as they adjust to life outside the EU.

During the period that the United Kingdom of Great Britain and Northern Ireland are working through their exit from the European Union (EU) we will endevour to bring items of particular interest and/or relevence to the automation sector in the process.

Wireless standard speeds along! - The 2017 ON World Report on Industrial Wireless Sensor Networks (WSN) and the Industrial Internet of Things (IIOT) found ISA100 Wireless to be the fastest growing Industrial Wireless mesh standard, with adoption increasing at 2.5X the pace of its leading competitor.

Wiring regulation updates! - Although nearly 15 month's away MCP reviews training, procedures, methods and safety overview in light of the 18th Edition Wiring Regulations.

Plastic push-pull connector for medical & other applications. - Esterline Connection Technologies – SOURIAU's JMX series is a plastic push-pull connector for use in the medical industry. It is designed for easy use by any medical professional.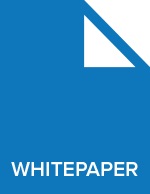 Sink or swim? Drowning under too much info! - Rachel Cooper, category marketing manager – field services with Schneider Electric, talks about managing the Big Data Flood. Smart, connected technology has taken us beyond the human ability to manage what can amount to hundreds of thousands of data points so what to do?

Miniature sensor for very low force measurement applications. - In response to the increasing miniaturisation of consumer, industrial and business products Kistler Instruments developed a range of very small force sensors to meet the needs of both machine builders and manufacturers of small devices.

Leader in medical and safety technology joins wireless group. - Dräger, an international leader in the fields of medical and safety technology, has joined the ISA100 Wireless Compliance Institute.

Safety shutdown & alarm control in field-based final elements. - The One Series ST models from United Electric Controls (UE), can now provide SIL 2-certified control for many types of final elements including pilot valves, actuators, motor controllers and other SIS elements, without involving a DCS or safety PLC.

Standardising quality at food safety company. - Neogen Corporation Ltd, the international food safety company, is to upgrade its quality system from Ideagen as it looks to standardise quality management across its operations in Great Britain.
---

---